An all-inclusive experience designed for those seeking rejuvenation of their living presence.   The Jenesis House has completed a full occupation of this secluded oceanfront resort located 20 short minutes from Cabo San Lucas proper.   The result is an opportunity for guests to inhabit one of 16 gorgeous guest rooms set upon five secluded acres flanked by the Baja desert on one side and the other, caressed by the Pacific Ocean. This isolated, solar-powered property boasts a spacious clubhouse, a refreshing saltwater pool with a hot tub, two yoga studios, a picturesque viewing deck, and a magical stone labyrinth. 
Every one of your needs has been anticipated to include chef-prepared fresh meals, designer cocktails, local excursions, meditation, daily movement classes and so much more.  Come join us and allow the waves of fresh sea air to envelope, stimulate, and revitalize your whole being.
Benefits
The ideal place to unplug and reassess your work-life balance and reconnect with nature
Learn to relax and welcome stress releases of your mind, body, and soul
Seek and find that inner peace you have forgotten
Take a leave of absence from the day-to-day hustle and gorge on fresh sea air
Energize and rest your body
Choose between the isolated desert and the constant and coordinated  movement of the ocean waves
Return home with an energy store and a renewal of the daily structure
Rediscover and release the  "you" that has been hidden for far too long
1 review for
Chèque In: Cabo San Lucas, Mexico
---
0 Customer(s) recommended this item
Reviewed by 01 customer(s)
Great experience, would highly recommend for everyone!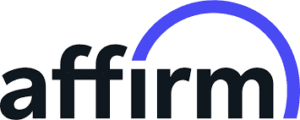 Available at Checkout