An all-inclusive retreat experience designed for those who want to renew and recharge their inner being and physical body. Located on the banks of The Oak Creek and surrounded by the magnificent Red Rock Canyons, this secluded retreat is located minutes from downtown Sedona, AZ.  The area features endless outdoor adventures on both land and water.  The Jenesis House has been renovating this location for the past year and we are delighted to introduce the rebirth of this magical sanctuary.  The Dome is a 12,000 sq ft unique structure housed on 4.7 acres and will provide a one-of-a-kind experience.  The property is nestled between two vortexes allowing magnificent energy to ooze with healing properties. The Dome houses ten guest studios each available for up to two guests. Please note that six of the guest studios are completely private and 4 guest studios have shared bathrooms between rooms "Jack & Jill Style". Perfect for two friends to have a private room with a shared bathroom. The Dome also includes a private commercial kitchen, saltwater swimming pool, luxurious spa, outdoor lounges, rooftop deck, movement room, Himalayan salt room, five spa treatment rooms, and 5 quiet rooms for private healing sessions all in the audience of these majestic red clay canyons.  Sedona is the perfect space to enjoy the healing energy and raw beauty of Sedona.
The experience includes everything from chef-prepared meals, wine tour or Sedona excursion, meditation, daily movement classes, and more.
Benefits
Perfect for a solo retreat
Perfect for couples or best of friends

Leave with new friends and share the journey 

The ideal place to unplug, slow down that fast pace, and get back in touch with nature

Be more relaxed and refreshed than you've ever been

Become stronger mentally and find inner peace

A chance to get away and step aside from all the hustle and bustle of city life

Peace and quiet for the mind, refreshing energy for the body

The ideal location to unplug and enjoy the beauty of nature

Drop out of "normal life" for a period

Give yourself some much-needed structure

Rediscover yourself after too long of feeling disconnected
1 review for
Chèque Ya Self: Sedona, Arizona
---
01 Customer(s) recommended this item
Reviewed by 01 customer(s)
One day

Please let me know if a day purpose is available, or overnight.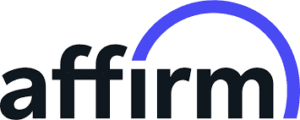 Available at Checkout